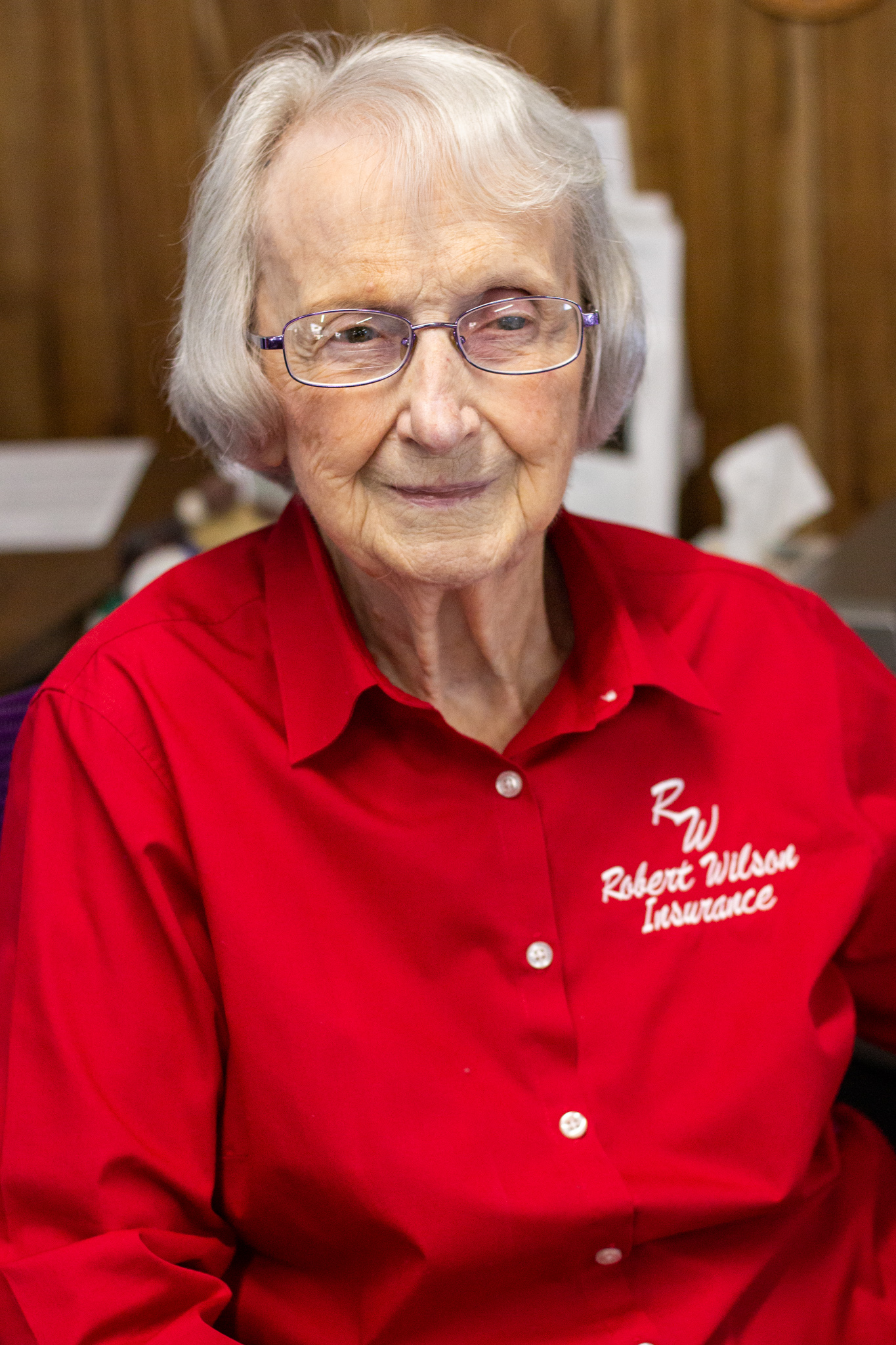 Stepping in to catch up with filing and miscellaneous paper work was the way Patricia Wilson began working with her husband; unaware of what was to come.
Even though her husband, Robert "Bob" Wilson had begun the agency, he decided to retire after getting the business founded on sure footing. Pat stepped in and started working at the agency full-time and quickly found her place within the industry.
She earned her Property and Casualty license in order to begin selling policies for both personal and business needs. By staying up-to-date with coverage needs for her clients, Pat continues to offer sound advice with excellent coverage. Pat said even though there have been many industry changes over the years, she has, "…always enjoyed the work, the people I have met, and the friends I have made through the thirty-seven plus years in this business".
Keeping active within the insurance industry has always been important to Pat. She is a past president of the Regional Professional Insurance Agents Association of which she remains a member today. Pat has enjoyed attending many classes offered by industry-leading companies throughout the state. She remains current in her licensing and is a valuable resource for anyone desiring sufficient protection in today's world.
Pat enjoys keeping up with her extensive family: children, grandchildren, and great-grandchildren. She loves a great basketball game and is sad when March Madness is over each year. Pat is actively involved in her church and serves on the board for a local ministry.
Get In touCh
Get a Free Estimate or Schedule an Appointment